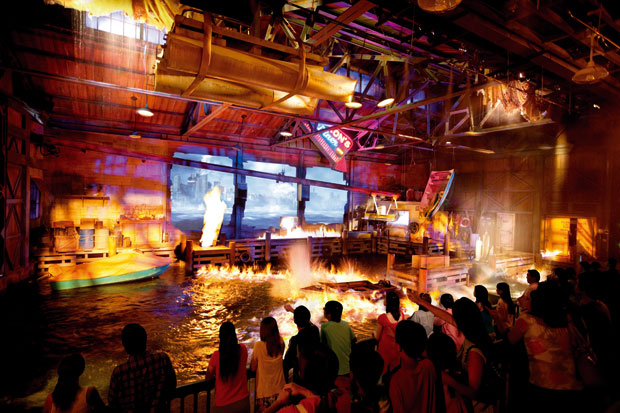 Lights, Camera, Action!
JANUARY 15, 2015 by webmin
Universal Studios Singapore

Resorts World at Sentosa, Singapore
Hosted by Steven Spielberg, this live special effects show begins on an empty soundstage and ends with a Category 5 hurricane destroying New York City — along with the boathouse you're standing in.
Original Music. Sound Design. Onsite Mix.